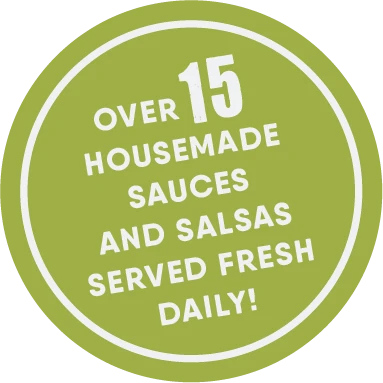 Welcome To Twisted Fresh!
It's simple. We believe that fast-casual food can be fresh, healthy, and full of flavor. With 6 locations, no matter where you are in KC, we're close by! Dine-in, Carry-out, or Delivery…it's time to get twisted! Each day, we serve up made-from-scratch gourmet tacos, wraps, salads, burgers, and sandwiches that are good for you and easy on your wallet.
We use only premium ingredients, prepared to order, just for you. Handmade salsas, sauces, and sides top it all off for the perfect fresh and fast meal.
ABOUT US